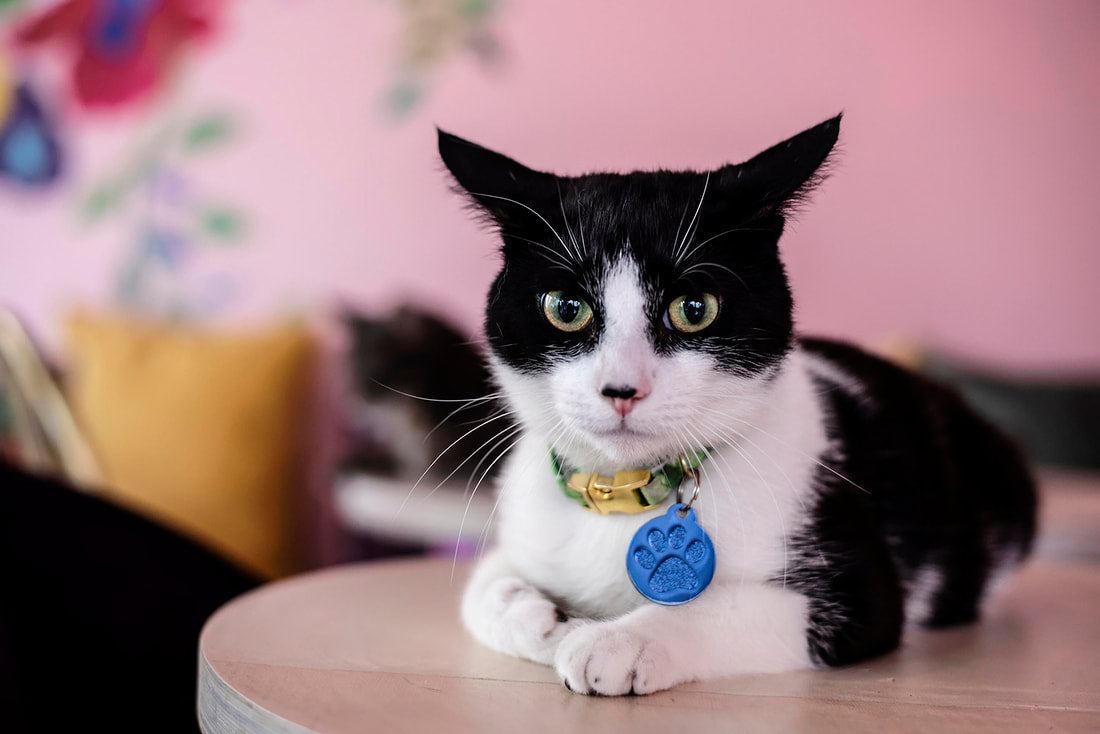 What is a cat cafe?
A cat café is an establishment where cats live and you can get yourself a nice cup of coffee! Not to worry the cats will not be making your coffee, however there is a chance that the cats may try to take a sip. The first cat cafés can be found in Taiwan, they have however gained great popularity throughout the world. They provide a wonderful opportunity to meet cats if you are traveling, can't have cats due to living arrangements or allergies, or because you just really really love cats.
​Are the cats up for adoption?
Yes! All our cats are up for adoption. We offer a unique opportunity for people to come in and get to know our cats before adding a new member to their family.
Where do the cats come from?
Most of the cats that have been in our care at the cafe have come from locals who have had to give up their cats for various reasons and look to us for help to find a new home for them. All of our cats have been neutered and had all of the necessary shots before coming to live with us.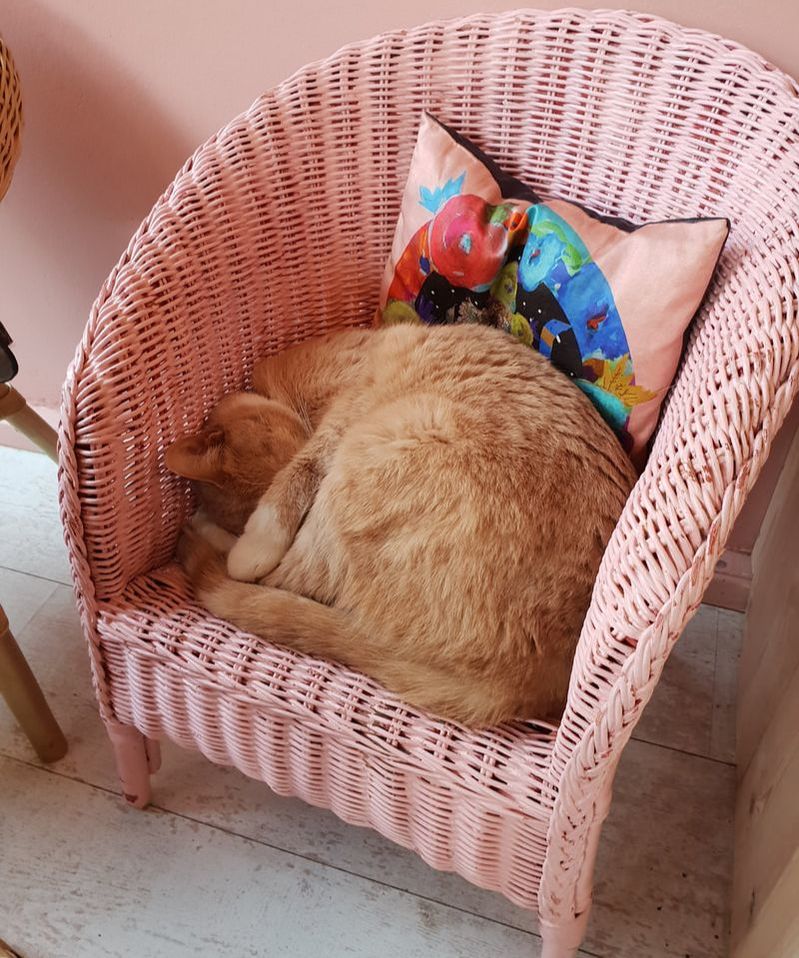 Why don't you have more cats?
Good question! We know that many cat cafés are filled to the brim with cats, however our concept is a bit different. We don't want to have more than five to seven cats, for the cats' own well being. Although we are careful to only allow cats who are sociable, and comfortable with both other cats and humans, it can be very stressful for our feline friends to have too many cats around and our café is a very small space. We want them to feel as comfortable as possible while they live with us.
What are the rules in the cafe?
We ask you kindly not to pick them up, not to feed them, not to chase them if they don't want to be chased and not to wake them up. We know that all of these things are very tempting but we are very concerned for their safety and well being and comfort, so there have to be rules.
​Where do the cats sleep at night?
Our cats live in the café until they find their forever home. This means that like in most homes, the cats have about 9 hours worth of "down time". Don't worry, they have plenty of delicious food, toys and comfy places, they also have each other.

​Where are all the cats?
They are in the sitting area. Probably sleeping.
​What kind of food do you have?
We are a vegan café but we also offer dairy for drinks in addition to oat, soy and almond milk as well as dairy whipped cream and of course vegan whipped cream. We have a menu here on this website.
​Do I have to make a reservation or pay an enterance fee?
No. In most ways we are just like a very normal café, but we have cats!
​What if I have allergies?
Please take the required medication before coming over. Many people with milder allergies find they respond well in our café but we hope you will take the necessary precautions.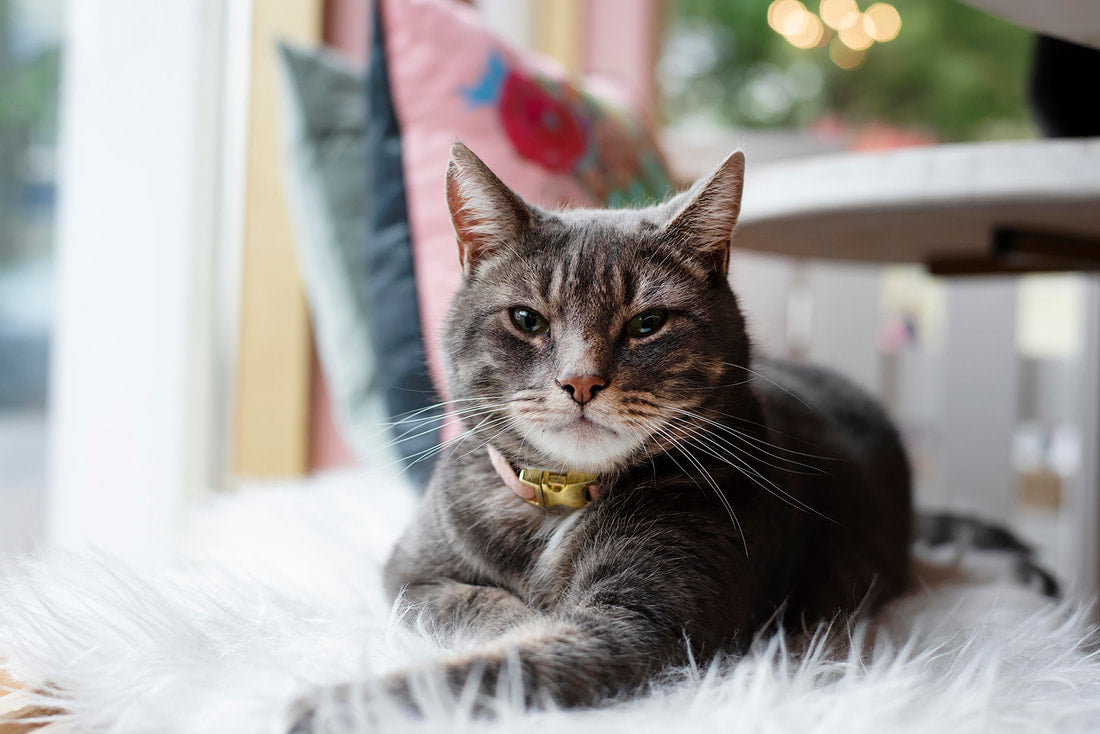 ​Can bring my own cat?
Unfortunately you are not allowed to bring your own cat to the cafe. It is for the resident cats' safety as they have all had their shots before coming to live with us and could also be stressful for all the cats.
​Are the cats allowed to go outside?
No our cats are not allowed to go outside while living with us. We want them to keep them safe during their stay with us.
Are children allowed?
Children are allowed but we ask parents or guardians to keep an eye on them and follow the cafe rules. The cafe is the cats' home and this is a great opportunity to teach them how to behave around animals. Cats are not toys and can of course scratch and bite if they get annoyed.
​May I move one of the cats from the chairs?
No first come first serve.
​How do I adopt a cat?
You speak to us, we ask you questions and try to see if you and your cat of choice are the right fit.