​Kattakaffihúsið is the first cafe of its kind in Iceland and opened in Bergstaðastræti 10A on March 1, 2018. Cafes of this type have been making their way around the world, but the first one opened in Taiwan in 1998. Cat cafes are especially popular in Asia, but have opened during the recent years in the USA, Canada and all over Europe.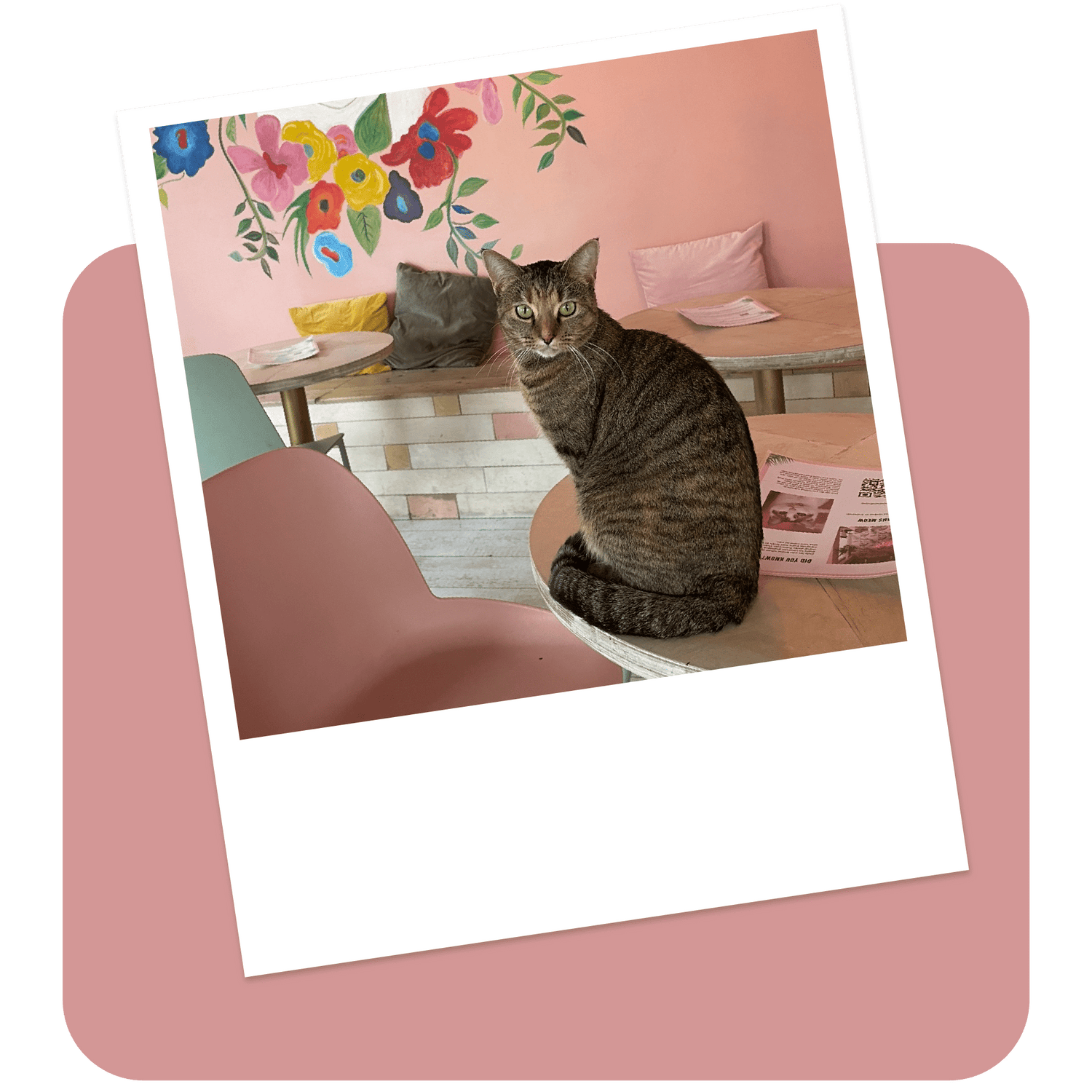 Our aim
Our aim is to create a warm and cozy atmosphere where people can relax, enjoy good food and meet our cats. All our cats are up for adoption and live at the cafe while looking for a future home. Their safety and comfort is our main priority and we want them to feel at home while living with us and the rules at the cafe and environment are created to secure just that.
not just a cat cafe
As well as being a cat cafe we aspire to be a cozy and unique cafe for all cat and coffee lovers and hope all our guests feel at home and enjoy our cakes and other goodies while visiting us.
The women behind Kattakaffihúsið
Gígja Sara Björnsson and Ragnheidur Birgisdóttir are the owners and founders of Kattakaffihúsið. They have been friends for many years and had a dream of drinking coffee together while talking about cats and helping cats in need. They had heard about the cat cafe phenomenon years ago and thought it was the best idea ever and wished that something so great could exist in Iceland. In 2016 things opened up in both their lives and this idea popped up again and a real discussion began whether they could realize their dream. Plans were made and a dream location found and on March 1st 2018 their dream came true and Kattakaffihusid was formally opened in Berstadastræti 10a in Reykjavik.